I wanted to share my perfect salad with you guys. Everyone will have a different version and tweeks but this is what I'm loving. In the summer months I prefer not to roast and this is the perfect side to go along with any protein, it also really holds up on its own.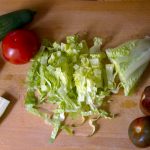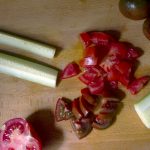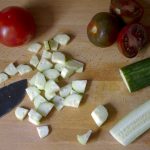 Chop up some romaine lettuce, cucumbers (I used 1 whole English cucumber) and tomatoes (I used 3 – 1 on the vine and 2 brown tomatoes). I really like mixing different types of tomatoes.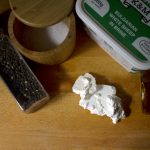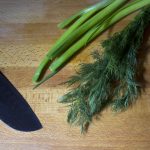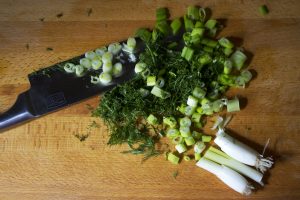 Then you will need salt, pepper, feta cheese (I used Bulgarian, it's more expensive but totally worth it), oil (I used sunflower oil), scallions and dill (it really adds a ton of freshness to the salad – you can also use parsley or cilantro but this will change the taste of the salad drastically)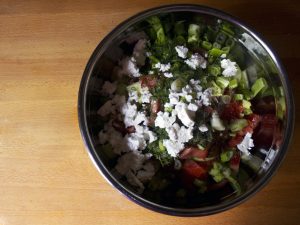 I combine everything in a mixing bowl and share with a friend. I would taste after this first mix to see if you have enough salt and pepper. Go easy on the salt at first because the feta is a little salty.